About
Company
KOLIBRI GEO SERVICES. Your partner in low altitude remote sensing!
The company has its roots in a dream: Use of unmanned aerial systems as an efficient way to gather spatial data. Driven by that dream, coupled with a suitable education and a fair bit of rewarding work we try to accomplish that goal. KOLIBRI GEO SERVICES offers a cost efficient, high resultion geo observation tool on demand. KOLIBRI GEO SERVICES serves for civil purposes only. We use high tech, state of the art avionic techniques to bring the geo data closer to you.
KOLIBRI GEO SERVICES was founded by Ullrich Neumann in 2008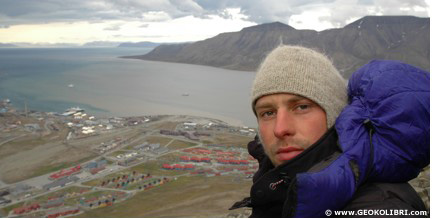 1978 Born in Karl-Marx-Stadt, former East Germany
1993 First aerial picture taken from a remotely controlled glider
1997 University-entrance diploma, Chemnitz, Germany
2000 Study of Geography, Kiel, Germany
2006 Master degree in Geosciences at the University of Oslo, Norway
2008 Founding KOLIBRI GEO SERVICES on Spitsbergen, Norway
Vision
Aerial obtained geo information changes our way we look at things.
Geo information obtained from the air improves our understanding of the ecosystem we live in, towards a more sustainable and holistic few of our world. KOLIBRI GEO SERVICES serves civil purposes only.
We are continuously working to improve flight mission effectiveness. In future we want to cover the whole electromagnetic spectrum of our available payload sensors.
Safety
Safet first.
Our flight missions are documented according to insurance documentation to EC 785/2002. We have a safety and risk management according to the Norwegian standard NS 5814 and follow tightly routings developed to improve safety and reliability.
(link to safety policy .pdf)